Inverness-based Gael Force to create new jobs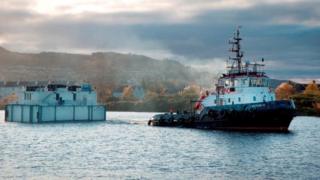 More than 20 new jobs are being created by Inverness-based marine equipment and engineering services supplier Gael Force Group.
The workers will construct fish farm feeding barges for the Scottish Salmon Company (SCC).
The contract worth almost £2.5m involves the making of three 200-tonne SeaMate 200T barges.
SCC has indicated that it may order three more barges if it goes ahead with a planned expansion of its business.