Western Isles' last S1/2 education unit to close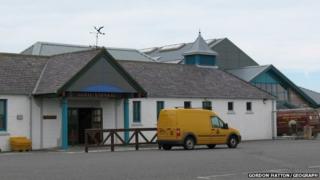 Secondary education at Lionel School on Lewis will end in June.
The school provides primary and S1/2 education before pupils move on to finish their secondary schooling at the Nicolson Institute in Stornoway.
Lionel is the last school on the Western Isles to offer primary education and the first two years at secondary level.
Scottish Ministers' decision not to call in the plan clears the way for the unit to be closed.
Pupils will transfer to the Nicolson Institute.
The islands' local authority and supporters of the closure say that transferring pupils will give them more educational opportunities.
But hundreds of people have objected to the plans saying they will be harmful to local children and will damage the community.