Inverness man cleared of attack six months after death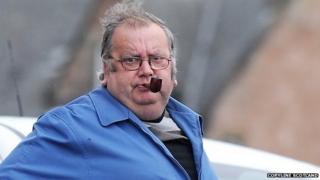 A man who was convicted of attempting to rape a female doctor has been cleared of the crime six months after his death.
A jury found Ian Shaw, 60, of Inverness, guilty by a majority verdict following a four-day trial in 2013.
Mr Shaw, who denied carrying out the attack in January 2012, was sentenced to 18 months in prison.
He was later freed pending an appeal. It has now emerged that the Crown will not oppose the appeal.
Scots Law allows a close relative or other interested party to pursue a posthumous appeal.
Solicitor advocate Shahid Latif took up the case on behalf of Mr Shaw's family after fresh evidence came to light.
Learning difficulties
A more thorough forensic examination of Mr Shaw's computer showed that Mr Shaw was on social media sites a short time before the woman was attacked on the banks of the Caledonian Canal.
Lawyers argued that Mr Shaw, who suffered from mild learning difficulties and was clinically obese, could not have travelled almost three miles to the scene and committed the assault within the time frame of the attack.
Mr Latif said: "We are pleased that in the end justice has been done, but it is a pity Mr Shaw didn't live to see his name being cleared.
"We are also pleased that in this case the Crown accepted the conviction was unsafe and should be set aside."
The Crown Office said its decision was taken following "careful consideration" not only of the grounds of appeal and the evidence at the trial but also additional evidence which came to light after the trial.
A spokesman said: "In particular, it was considered that had the additional evidence been heard at the trial it would have had a material impact upon the jury's deliberations.
"In view of this, it is no longer appropriate to support the conviction."
The spokesman added that the Crown Office was considering whether police should be asked to reinvestigate the attack.
No DNA
During his trial, Mr Shaw had lodged a special defence of alibi, claiming he was on the internet at the time of the offence.
A computer expert confirmed his computer was in use during those times.
But when interviewed by police, Shaw confirmed he had met the woman on the towpath, and tried to kiss and cuddle her.
He said he wanted to have sex with her but she had said no, struggled and ran off. He told officers he would not have raped her.
The court heard that Shaw added: "I walked home in disgust, thinking it is not in my nature to have done that."
The prosecution and defence agreed in a joint minute that after assessment by two psychologists, Shaw was of below average intelligence and highly susceptible to leading questions and suggestions. The experts said he was prone to making things up.
The doctor was twice unable to pick him out of an identity parade, and there was no DNA evidence connecting him to the woman.
She described her assailant as 19-20 stone in weight and was wearing the same type of clothing Mr Shaw had admitted to in police questioning.
The court heard how she feared she would be raped.