Cape Fear museum to display 'Flora MacDonald portrait'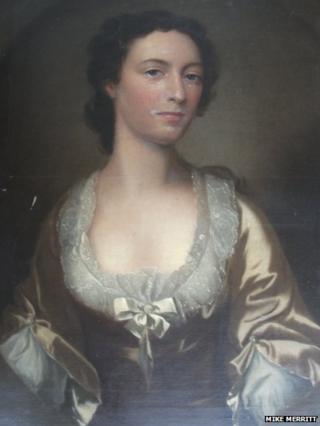 What has been described as a previously unknown 18th-century painting of Flora MacDonald is to be loaned to a museum in North Carolina.
MacDonald famously helped Bonnie Prince Charlie evade capture after his defeat at the Battle of Culloden in 1746.
She emigrated to North Carolina in 1774 with her husband, Allan MacDonald, to run a plantation.
An art enthusiast who bought the painting in Florida has agreed that it go on public display.
The portrait will be shown at a museum in Cape Fear in North Carolina.
The signature on the work - A Ramsay - suggests the artist was Edinburgh-born Allan Ramsay, whose portraits included paintings of South Uist-born MacDonald.
Another clue to suggest the painting is of MacDonald is a white rose, a symbol of Prince Charlie and his followers, which adorns her bodice.
Raphael Jorge bought the painting for £1,000 from a Florida art gallery and had planned to sell it.
He believes MacDonald may have brought the portrait from Scotland to America.
MacDonald later returned to Scotland. She died in 1790 and was buried in Kilmuir Cemetery on Skye.