Rare belted beauty moth found on Rum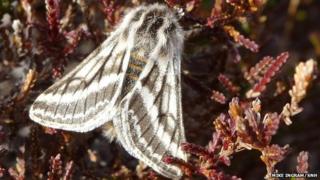 One of Britain's rarest moths has been found on the Isle of Rum after a 10 year absence of the species from the island.
The belted beauty moth was recorded by Scottish Natural Heritage staff at the Rum National Nature Reserve.
The species is only found at a "very few sites" in western Scotland, England and Wales, according to Butterfly Conservation.
Female belted beauty moths are wingless.