BBC Radio to air new fitness programme Personal Best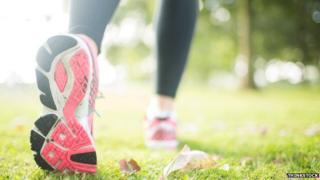 BBC Radio Scotland will air a new programme aimed at helping people to achieve goals in their personal fitness.
Described as inspirational, informative and interactive, Personal Best will seek to motivate its listeners to try new forms of fitness.
They will also be encouraged to sign up for an event, or share their training experiences.
The series will start on 11 May from 13:30 to 14:00.
Presenter Gillian Russell will introduce a mix of stories, training kit and app reviews as well as the latest fitness news and expert advice.