Teacher struck off for swearing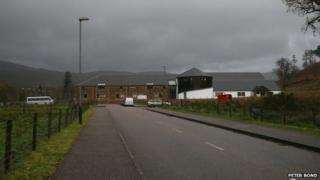 A high school physics teacher who swore at a pupil has been struck off.
Andrew Kerr used inappropriate language when speaking to an S5 pupil at Ardnamurchan High School in the Highlands between August 2012 and April 2013.
Mr Kerr also admitted that he had provided a copy of the marking guidance for a Physics assessment to a pupil.
The General Teaching Council for Scotland (GTCS) judged that Mr Kerr was unfit to teach.
It said he had fallen "significantly short of the standards of conduct expected of a registered teacher".
The fitness to practise panel said that by causing a national assessment which had not been properly completed by a pupil to be sent to the head teacher for verification and with the intention that the SQA (Scottish Qualification Authority) be notified, it considered he had not been "truthful, honest and fair".
In relation to his bad language in front of the pupils the panel noted that teachers must remain aware that they are "role models".
It said Mr Kerr had taken the view that it was appropriate to adopt the style and relationship of a college lecturer.
The panel said Mr Kerr had noted that the GTCS process had shown him that "there is less leeway for a reduction in role modelling" than he had previously thought.
The disciplinary panel said it had heard nothing from Mr Kerr to suggest that he had any insight into his behaviour and the effects of it.
It said he had demonstrated little, if any, remorse.