Dounreay to Sellafield nuclear shipments completed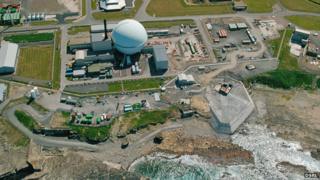 The transfer of 11 tonnes of nuclear material from Scotland to England for reprocessing has been completed.
Work to move the irradiated uranium, a material used in the making of fuel for nuclear power stations, from Dounreay to Sellafield started in December 2012.
Dounreay, an experimental nuclear power complex in Caithness, is being demolished and the site cleaned up.
A further 33 tonnes of material still inside the Dounreay Fast Reactor will also eventually be moved to Sellafield.
The first 11 tonnes were transported in 32 shipments by rail.