Scottish Surf Championships at Thurso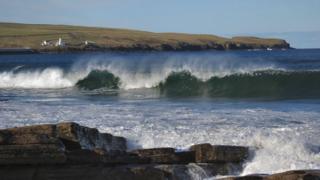 The Scottish Surf Championships are taking place in Thurso in Caithness.
The competition held by the Scottish Surf Federation finishes on Sunday and involves the national championships for surfing and bodyboarding.
The sea off Thurso offers some of the best surfing in Europe and some of the conditions have even been described as "world-class".
In recent years, a stage of the international O'Neill Cold Water Classic has also been at Thurso.