Climber criticised after hills rescue on Skye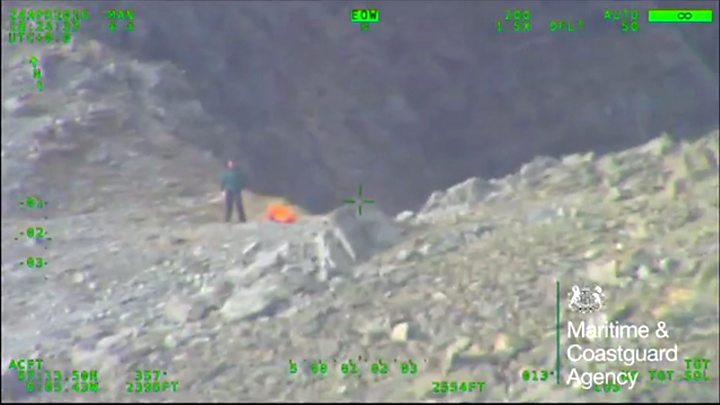 A climber who had to be rescued after getting lost in the Cuillins on Skye has been criticised by police.
Skye Mountain Rescue Team and the Stornoway Coastguard helicopter were called out on Sunday evening.
The helicopter crew picked up the man and airlifted him to safety.
Lochaber and Skye Police tweeted: "Google maps on a phone with no charge, no map and a hopeful attitude are no mix for hills on Skye (or anywhere!) be prepared not rescued."
Jonathan Mustard, from the Maritime and Coastguard Agency, added: "Prepare and plan for your walks in the hills. Wear suitable clothing and footwear, ensure you carry suitable equipment like a map, GPS, a fully-charged mobile phone or a locator beacon and make sure you check the weather.
"If you do get into difficulties, call 999 and ask for help."