Community in Lochbroom seeks funds for hydro scheme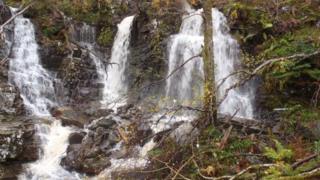 People living in Lochbroom in Wester Ross have begun raising funds to pay for the construction of their own hydro-electric scheme.
They hope to raise £900,000 through a community shares issue to help finance the project at Lael, near Ullapool.
The effort, being led by Lochbroom Community Renewables, has collected £25,000 so far.
Water from the Allt a' Mhuilinn burn, which flows through woodland into the River Broom, would power the scheme.
The shares issue for the project, called BroomPower, closes in August.