Glider pilots sets new club record over Cairngorms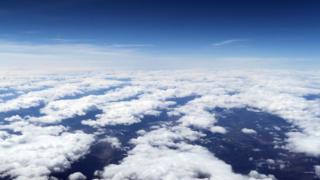 Two pilots have set a new record height for his Scottish gliding club.
Nick Norman and Moritz Korn members of Cairngorm Gliding Club at Feshiebridge, reached 28,500ft during a flight over the Cairngorms at the weekend.
The British Gliding Association (BGA) said that while it was not a new UK record, it was the highest gain to be achieved for several years.
Mr Norman and Mr Korn sought permission from air traffic control before making his climb to 28,500ft.
The pilots took advantage of a climatic condition known as a mountain wave.
They had earlier flown to Aboyne in Aberdeenshire and was returning to Feshiebridge via Corgarff when he encountered the weather condition.
The long-standing UK record height for a glider is more than 30,000ft.
Cairngorm Gliding Club made headlines in 2011 when it was used for filming a scene in Batman film, The Dark Knight Rises.
Stuntmen and a film crew made parachute jumps over the airstrip at Feshie Bridge for a scene involving an elaborate escape from a jet aircraft.