Coma judo star Stephanie Inglis admitted to Thai hospital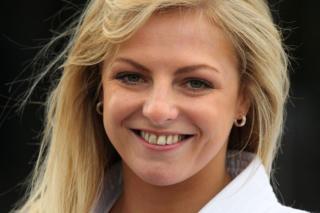 Commonwealth Games silver medallist Stephanie Inglis has been admitted to a hospital in Thailand for specialist care after an accident in Vietnam.
The Scots judo athlete suffered head injuries after her skirt was caught in the wheel of the motorbike taxi she was riding and she was pulled off the bike.
The 27-year-old has been in a coma since the accident on 10 May and has also developed pneumonia.
She was flown to Bangkok and taken to a hospital equipped to treat her.
The operation to fly her from Vietnam was hampered by issues affecting two aircraft and a tropical storm. The flight eventually went ahead on Wednesday.
Ms Inglis, from Inverness, won her silver medal at Glasgow 2014.