Further searches for Roger Fletcher missing near Dornie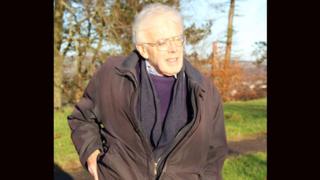 New searches are being made for a 77-year-old man who went missing after setting out for a walk near Dornie in the Highlands on Sunday morning.
Roger Fletcher was last seen leaving his holiday home in Bundalloch.
Searches have already been made of his planned route around Bundalloch and Camuslighne.
Police, Search and Rescue Dog Association and Kintail and RAF mountain rescue teams are continuing the effort to find him.