Daily Ben Nevis walks saved my life, says Blackpool forklift driver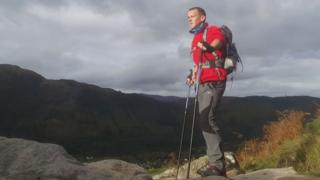 A man who climbed the UK's highest mountain every day for a month to help tackle his depression says the experience saved his life.
Andy Cole, a forklift driver from Blackpool, took on the challenge after a doctor recommended that being outdoors could boost his mood.
The 40-year-old decided to walk up and down Ben Nevis for a month. He completed his challenge in October.
Mr Cole said the walks had helped change his perspective on life.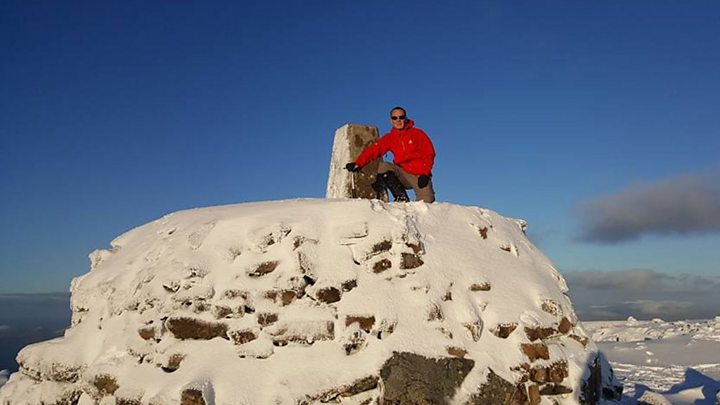 During the lowest points of his depression, Mr Cole said he had considered taking his own life.
He said: "It has saved my life, the outdoors. Without the outdoors I would not be here today."
Mr Cole did the challenge to raise awareness about depression, and to raise money for Lochaber Mountain Rescue Team, which has Ben Nevis as part of its patch - one of Scottish mountain rescue's largest and busiest.
During his month-long effort, Mr Cole experienced just three days of dry weather on Ben Nevis, a mountain that rises to 1,345m (4,411ft).
He said: "There were hard days but also some really enjoyable days, meeting people and speaking to them on the walk.
"I would wake up every day knowing that I was going to speak to somebody new and that might be one more person I could reach out to with my story and my battle with depression and that keeps you going.
"Sometimes I would look out of the bedroom window in the morning and it was howling it down, then I'd turn on the laptop and have all these messages of encouragement, so you have breakfast and up you go."
He added: "I would encourage people with depression to speak to people about it and to just get outside."
Mr Cole documented his experiences on Ben Nevis on his Facebook page, The Lone Walker. His page attracted hundreds of followers who left messages of support and encouragement.
Usually, it took him about five-and-a-half to six hours to climb the mountain. His fastest time was four hours and 15 minutes.