Clyde Campbell protection could have been 'more direct'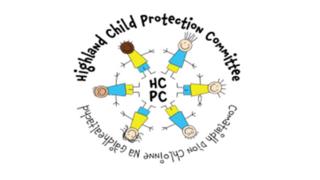 "More direct and timely intervention" could have been taken to protect a boy who died in a case of sudden infant death, according to a report.
Clyde Campbell, two, died at his Inverness home in February 2014.
His mother Amanda Hardie was jailed for 10 months after admitting neglecting him over a five month period.
The report on a review of child protection safeguards in place for Clyde has highlighted issues with the sharing of concerns about him.
The significant case review was carried out on behalf of Highland Child Protection Committee, which involves Highland Council, NHS Highland and Police Scotland.
In a statement, the committee said the review of the "tragic case" was informing "continuous improvements" in child protection.
In 2016, Clyde's mother pleaded guilty to wilfully ill-treating, abandoning, neglecting and exposing the child to unnecessary suffering or injury in her flat in Inverness between 1 October 2013 and 23 February 2014.
The charge went on to say she left him for prolonged periods and in particular during the hours of darkness whilst unattended and without adult supervision.
The sheriff who sentenced Hardie at Inverness Sheriff Court said she was not being punished for Clyde's death, but the possible risks of leaving a child unattended.
'Honest and frank'
According to the review report, concerns about Clyde's welfare and wellbeing, as well as domestic abuse at the family home and the poor state of the property, were not always made known to or shared between all the professionals who were in contact with him and his family.
It also said there was no communication between the named persons for Clyde and another child, meaning opportunities to share concerns about the two children and to raise these jointly with other professionals were missed.
The named person scheme has been in operation in the Highlands for a number of years ahead of its planned introduction across Scotland.
In its conclusions, the report said "there were several occasions over the years before and after" Clyde's birth that "more direct and timely intervention could have been taken both to protect the children and understand their experiences, and this is true of all agencies".
The report made a number of recommendations, including that all staff involved in child protection should understand how to raise and share concerns, as well as the mechanisms for escalating any concerns.
The authors of the report said they recognised the significant case review was upsetting for all those involved, and they thanked staff for being "honest and frank".
In a joint statement, the committee's chairman Det Ch Insp Vincent Mclaughlin and Highland Council's director of care and learning Bill Alexander said action had been taken following the publication of the report.
The report was released to child protection workers in 2016, but has only now been made public.
In the statement Det Ch Insp Mclaughlin and Mr Alexander said: "This was a tragic case relating to the death of a two-year-old child which had a lasting effect on his immediate family and the wider community of Inverness.
"Our thoughts at every stage of this process have been with those affected by this tragedy.
"It was a very sad and challenging case for everyone involved. Professionals want to work in cooperation with parents to provide support, but that support relies on parents' willingness to receive it."
They added: "The learning identified within the significant case review (SCR) has informed continuous improvement work across family teams in Highland in the complex and challenging practice of assessment of risk where neglect is a factor in a child's life.
"The findings of this SCR have been the foundation for a number of positive developments implemented across Highland child protection practice since this case."
'Confusion and difficulty'
Scottish Conservative health spokeswoman Liz Smith said the report exposed the weaknesses of the named persons scheme.
She said: "The overwhelming public reaction to the named person policy at the moment is one of confusion and difficulty."
Minister for Childcare and Early Years Maree Todd said the findings of the review underlined how important it was for agencies and professionals to be consistent and timely in sharing appropriate information.
She added: "We would expect all agencies working to keep children safe to reflect on these recommendations and what they might learn from them.
"I understand that Highland Council, the NHS and the police have taken appropriate action to ensure that named persons, other relevant professionals and services are clear about and confident in raising and concerns about a child's wellbeing."