'Landmark' reached in Invergordon port's rig work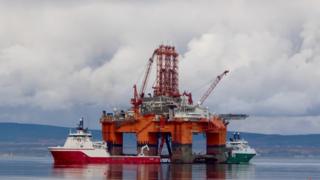 The Port of Cromarty Firth in the Highlands is handling its 700th oil rig for repair and maintenance work.
The West Phoenix arrived earlier this month and is scheduled to stay for about two months while work is done on its thrusters.
The first rig to come into the port at Invergordon was in 1978.
Captain Calum Slater, general manager at the port, described the arrival of its 700th rig as a "tremendous landmark".