New homes for wheelchair users completed in Inverness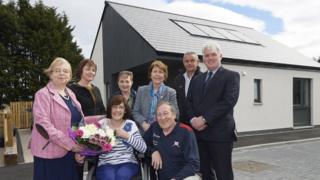 Six houses suitable for wheelchair users have been constructed in Inverness.
The four semi-detached single storey houses and two bungalows form a small housing development on Old Edinburgh Road.
The development cost £846,000 with £342,000 grant funding from the Scottish government and the rest coming from the council.
The project was commissioned, designed and managed by Highland Council.
The first tenants have moved into the development.