Peterhead drug killers jailed for 13 years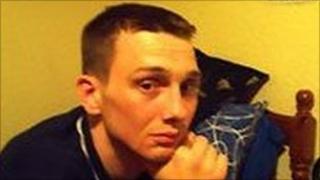 Two people who left a man to die from stab wounds in Peterhead after a drug deal "turned ugly" have been jailed for a total of 13 years.
Elaine Young, 24, and Mark Junor, 34, earlier admitted a reduced charge of culpable homicide after the death of Martyn Stewart, 28, last November.
Young and Junor were each jailed for six-and-a-half years at the High Court in Edinburgh.
Relatives of Mr Stewart said he was sadly missed.
The court heard that Junor and Mr Stewart had come to blows and began to struggle. Mr Stewart gained the upper hand in the fight but Junor produced a knife.
The knife was knocked from Junor's hand. Young picked it up and "struck out" at Mr Stewart, stabbing him in the heart.
The victim collapsed on his couch, where he was later found dead by police.
Judge Lady Dorrian said in her sentencing statement there was no basis for distinguishing between Junor and Young.
She also ordered an extended period of supervision of three years after release.
Mr Stewart's older brother David, 42, of Fraserburgh, earlier said: "It is tragic he was taken from us when he had his entire life to look forward to."