Safety checks 'a box ticking exercise', inquiry hears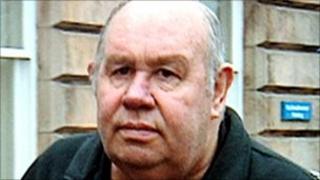 A crane driver has told a fatal accident inquiry into the deaths of a mother and her two children that safety checks were a box ticking exercise.
Ann Copeland, 45, and daughters Ciara, seven, and Niamh, 10, from Johnshaven, died after their car skidded on the A92 in Aberdeenshire in January 2008.
Witness Hamish Anderson, 65, said he discovered several gallons of hydraulic oil had leaked from his vehicle.
He admitted he did not check the levels regularly.
Mr Anderson told the FAI at Stonehaven Sheriff Court that such checks were carried out when there was time.
Under questioning, he agreed it was really just an exercise in box ticking.
Mr Anderson said he had only looked at the crane operator manual once.
That was in 1998 when he got the crane and had never looked at it again.
The inquiry continues.