Primary school children artwork in Duff House booklet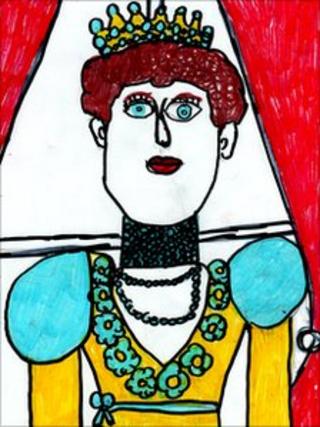 The artwork of children from primary schools has been used to create a new guidebook for families at Duff House in Aberdeenshire.
The booklet for the visitor attraction in Banff features examples of their drawing and writing, as well as photos.
Primary six and seven pupils from Portsoy, Aberchirder, Banff and Bracoden were involved.
The work covers 270 years of history from the very first owners of the house right up to present day.
Annie Scott, Aberdeenshire Council's cultural co-ordinator who managed the project, said: "Duff House through the Ages is an unusual guidebook because it has been produced by children for children.
"Stories include the lives of domestic servants as well as the dramatic events of the Second World War.
"It's great that the writing and illustrating efforts have turned out so well and we had a lot of fun putting the booklet together. It's playful and full of humour, and I think it will be of real benefit to young visitors to the house."
General manager Rachel Kennedy said: "Duff House was home to many fascinating characters over the years and it was these stories, with their human interest, that we wanted to explore.
"Families visiting the house will be offered the booklet free of charge and can keep it as a souvenir of their visit."
The booklet is the result of an Aberdeenshire Council arts education project which was funded with the help of Creative Scotland.
The new guide will be launched at Duff House on Friday 25 March.