Casting tour for new Shetland film Between Weathers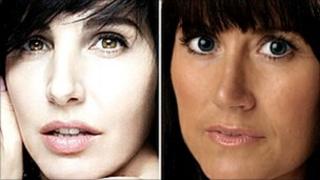 A casting tour is to be made across Scotland for a major new movie being made in Shetland.
Aberdeen-based director Jim Brown is producing Between Weathers.
Singer Sharleen Spiteri and actress Dawn Steele have already been signed up for the film, described as a modern-day David and Goliath story.
A casting tour across Lerwick, Aberdeen, Inverness and Perth will be held in April. The aim is to premiere the movie in Cannes next year.
A registration system has been set up on the Between Weathers website for the castings.
Texas star Spiteri will play the sister of Dawn Steele's character. Steele is best-known for Monarch of the Glen and Wild at Heart.
Scottish actor Colin McCredie - best known for starring in television's Taggart - is also to take a leading role in the movie.
Carol McGregor, the mother of Hollywood star Ewan McGregor, has been named as an executive producer.