Malcolm Webster trial: Fatal crash probe 'not complete'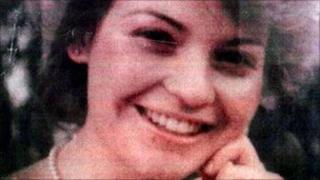 A crash in which a woman died was not completely investigated, a murder trial has heard.
Malcolm Webster, 52, denies murdering Claire Morris in a crash in Aberdeenshire in 1994 for the insurance payout.
Mr Webster, of Surrey, also denies attempting to kill Felicity Drumm in New Zealand in 1999.
Expert witness John Marshall told the High Court in Glasgow other matters could have been investigated.
Mr Marshall, who was a police officer before setting up his own crash investigation company, said that he was not surprised the fatal incident was recorded as an accident in 1994.
Mr Marshall said there was no way of accurately reconstructing the crash in which Mr Webster's wife died.
Defence counsel Edgar Prais QC asked: "Why is that?"
He replied: "From a reconstruction point of view there is an absence of physical marks and marks on the road."
Mr Prais said: "Are you saying there is no physical factor on the road which would allow anyone to track the path the vehicle took?"
Mr Marshall replied: "That was my finding."
Mr Prais asked: "Were you surprised that the police who investigated this in 1994 put this down to an accident?"
Mr Marshall said: "I was not surprised it had been marked down as an accident, but I was surprised other things had not been done in the investigation."
During cross-examination, advocate depute Derek Ogg QC, prosecuting, said to Mr Marshall: "You are not able to assist the jury with this question - did Malcolm Webster murder his wife?"
Mr Marshall replied: "That's correct."
Mr Webster, of Guildford, also denies intending to bigamously marry Simone Banarjee, from Oban, Argyll, to gain access to her estate.
The defence case has now closed and the trial, which began on 1 February before judge Lord Bannatyne, continues on Thursday.