Offshore Contractors Association pay offer rejected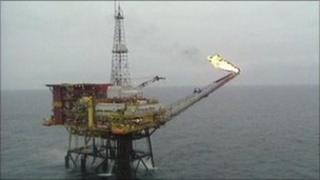 Offshore industry workers have rejected a review of their pay and conditions and are now seeking an improved offer.
The Unite and GMB unions said a clear message had been sent to employers after 72% of workers voted against the Offshore Contractors Association offer.
It included a pay rise worth more than 3%.
The OCA said the rejected offer might have been higher had it not been for the Budget tax increase on the oil and gas industry.
The unions said they were looking to reopen negotiations with the OCA at the earliest opportunity with a view to bettering the offer.
The agreement covers thousand of workers, employed by firms including Wood Group, PSN and Amec.
It followed a survey of the UK's oil and gas sector showing the industry has been hit by the Budget measure to increase tax on North Sea production.
Chancellor George Osborne raised the supplementary tax on North Sea oil production from 20% to 32%, to fund a cut in fuel duty.
The annual study by Aberdeen and Grampian Chamber of Commerce showed that before the Budget many operators were expecting to increase their activity in the UK continental shelf.
However those that returned their response after the announcement of the tax rise had a more pessimistic outlook.