Stonehaven residents sought for flood warden scheme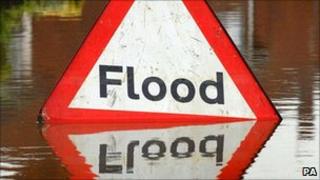 Volunteers are being sought for a flood warden scheme in Stonehaven to harness local knowledge.
Millions of pounds of damage was caused by flooding in the Kincardineshire town in 2009.
The Stonehaven Community Flood Warden Scheme has been developed by the Stonehaven Flood Resilience Group, co-ordinated by Aberdeenshire Council.
It is hoped it could help residents prepare for flooding at the earliest opportunity.
The wardens would not be expected to place themselves at risk.
Anyone interested can contact Aberdeenshire Council's principal engineer for flooding and coast protection on 01569 768475 or at stephen.mcfarland@aberdeenshire.gov.uk