Newtonhill train station supporters call for re-opening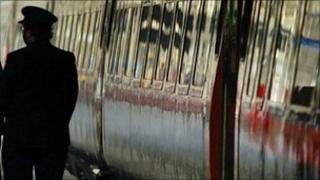 More than 600 people in the Kincardineshire village of Newtonhill have signed a petition to have their local railway station re-opened.
They are calling for services heading to the central belt from Aberdeen to stop at the station, shut in the 1950s.
They have sent their petition to Transport Secretary Keith Brown in the hope Transport Scotland reconsiders its decision to keep the station closed.
Campaigners have also written to the area's MSPs asking for support.
The transport partnership for Aberdeen city and the surrounding area, Nestran, has previously signalled its desire to re-open the station.
However, the government's transport agency, Transport Scotland, said last year that such a move would impact on journey times to Glasgow and Edinburgh.
A spokesman for the Newtonhill campaigners said: "We are not disheartened by the stand previously taken by Transport Scotland.
"Hopefully, our new MSPs will respond positively and put pressure on the Scottish government to invest in a rail service fit for the 21st Century."
Local councillor Ian Mollison added: "A station at Newtonhill - with more trains stopping at Portlethen too - makes sense.
"Aberdeen must be one of the few city conurbations in the country that does not have a commuter rail service."