Family bequeath £3.5m to National Trust for Scotland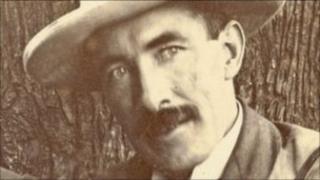 The family of an Aberdeenshire-born lawyer has left more than £3.5m to the National Trust for Scotland.
The bequest, one of the largest in the trust's history, was made in memory of George Anderson, who died in 1952.
The money represents the residue of his family's estate following the death of his daughter, Clovella Mutch, of Elgin, in December.
The trust said it was "overwhelmed" by the bequest.
George Anderson was born in Aberdeenshire in 1869 but emigrated to South Africa in the early 1900s.
He had a dual career as a practising lawyer and fruit farmer and maintained his ties to Scotland with frequent visits to Moray.
Although born in South Africa in 1927, Clovella Mutch returned to Scotland as an adult, where she married James Mutch, an Elgin businessman.
The trust said her express wish was that the money she left should be spent in the north of Scotland, particularly in Moray, Banffshire or Aberdeenshire.
Kate Mavor, the trust's chief executive said: "We are absolutely overwhelmed by this incredibly kind and generous bequest.
"George Anderson and the Mutchs were exceptional people with a deep passion for Scotland and the heritage of the north-east.
"The legacy of their enthusiasm will be the ongoing and revitalised conservation of our national treasures."
Ann Walker, an executor of Mrs Mutch's estate added: "Clovella loved her father and, together with her husband, they all loved Scotland.
"It seemed entirely fitting to her that the land that inspired George Anderson should benefit in a way that provides a lasting memorial to him."