Grampian drug deaths jump prompts warning to users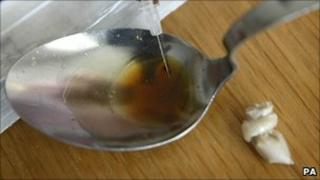 Drug users have been warned of the dangers they face amid an "alarming" rise in the number of deaths in Grampian.
There have already been 27 confirmed drug-related deaths this year so far, compared with 36 for the whole of 2010.
Thirteen were from Aberdeen, 10 from Aberdeenshire and four from Moray.
Grampian Police Insp Andy Imray said: "With only five months of the year passed, we have seen an alarming number of these tragic and avoidable deaths."
He explained: "In the majority of cases, people have taken a lethal cocktail of substances, ones which on their own present dangers but when taken together amplify these risks.
"Combinations of drugs including alcohol, benzodiazepines, heroin, methadone and cocaine have been involved."
Anyone wanting help with drug addiction has been urged to contact the Know the Score website or call 0800 5875879, or contact the Drugs Action helpline on 01224 594700.