Clatt and Logie Coldstone schools to be reprieved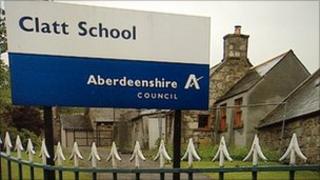 Campaigners fighting the closure of two rural Aberdeenshire schools are celebrating after the Scottish government ordered they be kept open.
Aberdeenshire Council had decided in April that pupils at Clatt and Logie Coldstone would be transferred.
The Scottish government called in the plans, and has now ruled that the schools should remain open.
Aberdeenshire Council said it would now have to identify how required savings could be met.
Both schools have fewer than 10 pupils.