Woman fined £300 for Aberdeenshire care home attack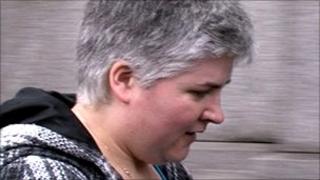 A woman has been fined £300 after admitting assaulting a pensioner in her care at an Aberdeenshire nursing home.
Mhorag Stewart, 40, had been attempting to bath Mona Winton, 75, when she carried out the assault at The Meadows in Huntly in January 2010.
She told Aberdeen Sheriff Court she had been "over-firm and brusque" when Mrs Winton refused to co-operate.
Mrs Winton's son Harry Winton, 48, said he was shocked and disgusted by the size of the fine.
Defence lawyer Gregor Kelly described it as a "highly unfortunate incident and a source of great regret".
Sheriff Jamie Gilmour told Stewart she had caused pain and anxiety to a patient who was extremely vulnerable.
Sheriff Gilmour said he was only imposing a fine because of the "minor nature of the assault."
A statement on behalf on Four Seasons, which runs the home, said: "A member of staff at Meadows Care Home was suspended following an allegation of an assault made by another member of staff on a resident in the home.
"Correct procedures were carried out and the family, police and Care Commission were notified.
"Following an internal investigation the member of staff was later dismissed.
"We are grateful to our vigilant staff who notified management of this incident immediately."