Operation Trinity cuts motorcycle offending in Aberdeen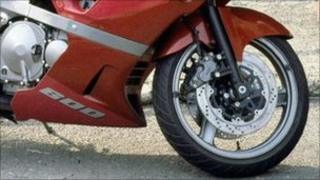 A new campaign to cut motorcycle offences in Aberdeen has seen a major reduction, police have said.
Since the launch of Operation Trinity on 13 June, Grampian Police said calls of concern about irresponsible offending had fallen 69%.
The force revealed that 47 reports of anti-social biking had been received, compared to 151 for the same period in 2010.
Bikes were seized and stolen motorcycles were returned to owners.
Insp Stuart Ord said: "Residents have been telling us they're fed up with young people causing annoyance on motorcycles and riding irresponsibly.
"We won't tolerate any form of anti-social behaviour and we will continue to target the youths who are causing misery to others and seize their bikes under anti-social behaviour legislation.
"I'd encourage residents to continue providing us with the information we need to identify those involved in order to crack down on the problem."
'Kept secure'
He added: "We also know that in a number of these incidents, the youths involved are using stolen motorcycles and I'd also ask motorcycle owners to please ensure their bikes are kept secure.
"Use a strong locking device, ideally chained to something immovable. Where possible, keep your motorbike in a locked garage, shed or lock-up and fit a security light or alarm."
Earlier this year a campaign to cut motorcycle crashes in Grampian was relaunched after its first year was hailed a success.
Grampian Police said Operation Zenith helped cut the number of motorcyclists killed or seriously injured by 22% last year.