Swimmer Colleen Blair crosses the Pentland Firth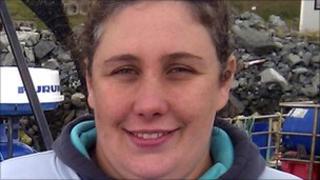 A woman has completed the first ever recorded swim across the Pentland Firth.
Colleen Blair swam the treacherous nine-mile stretch of water between the Orkney island of Hoy and Caithness.
The crossing - accompanied by a safety boat - took the Perthshire woman four hours and 41 minutes.
It is not the first open water challenge the intrepid swimmer has taken on, having swum across the Irish Sea in 2008.