Fierce Battle of Harlaw of 1411 remembered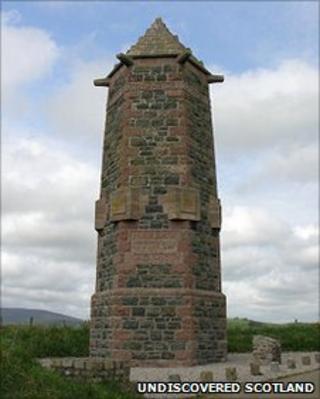 The 600th anniversary of a famous Aberdeenshire battle has been remembered.
The Battle of Harlaw was a clash between Scottish clans which was fought on 24 July, 1411, just north of Inverurie.
Hundreds of men died in the fierce combat.
A service was held at the Kirk of St Nicholas in Aberdeen before wreaths were laid at the Battle of Harlaw monument at Chapel of Garioch.
The Lord Provost of Aberdeen, Peter Stephen, and the Provost of Aberdeenshire, Bill Howatson, were joined by representatives from clans involved in the battle.
Mr Stephen said: "It is very fitting that Aberdeen City Council and Aberdeenshire Council have worked in partnership to commemorate the 600th anniversary of the Battle of Harlaw."
Mr Howatson added: "This event marks a dark part of the history of Aberdeenshire, when differences were settled at sword-point and blood was spilled to settle claims."