Anders Behring Breivik: Suspect 'targeted North Sea'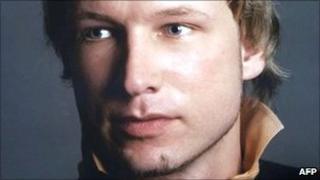 The man accused of the Norway massacre included North Sea oil and gas platforms and BP's Aberdeen base on his potential list of targets.
Anders Behring Breivik detailed in a 1,500-page manifesto how he could carry out such terror attacks.
BP said it had been made aware of the list but that it was satisfied with its security level.
Dozens of people died in the Oslo bombing and a mass shooting on an island youth camp.
The manifesto was posted online hours before the attacks.
BP - which has its Aberdeen base in Dyce - said in a statement that it was focused on the welfare of its several hundred staff and contractors working in Norway.
Meanwhile, Aberdeen Lord Provost Peter Stephen has written to the mayors of Oslo and Stavanger and to Norway's UK ambassador to express his condolences.
He said: "We in Aberdeen send our deepest sympathies to the families whose lives have been blighted by this horrendous massacre.
"Whilst it is Stavanger we are twinned with, we look upon all of Norway as our friends and near neighbours. In recent years, the oil and gas industry has created so many additional bonds."