Anders Behring Breivik: Shetland sends Norway support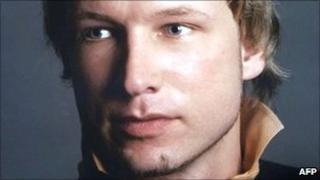 A letter of condolence has been sent to the people of Norway by Shetland Islands Council in the wake of the shooting and bombing deaths.
Shetland has strong Norse links and a shared Viking heritage.
Norwegian sailors were among those in Lerwick for the Tall Ships event at the time of the killings.
Sandy Cluness, convener of Shetland Islands Council Convener, has written a letter of condolence to Prime Minister Jens Stoltenberg.
Mr Cluness wrote: "I wish to express the heartfelt sorrow of all Shetlanders at the recent tragic events in Norway.
"We have a common heritage and have shared the best and worst of experiences during and since the last war.
"But nothing could have prepared us for the sheer horror and great sadness experienced as we watched the events unfold on television."
He continued: "By chance this weekend 11 ships manned by young Norwegians were in Lerwick for the Tall Ships Race and we were glad to be able to extend what friendship and practical help we could to the crews during this awful time - they are now on their way to Stavanger and home.
"Please extend our sympathies to all those families who have so cruelly lost loved ones, and to the Norwegian people."
Anders Behring Breivik is accused of carrying out the attacks.