Moray family's theatre complaint over autistic son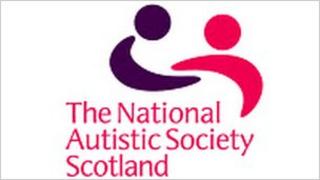 A family say they have been overwhelmed by support for their autistic son who they claim was asked to leave a theatre because he was making too much noise.
Gregor Morris, 12, from Milton Brodie, Moray, had been taken to the musical Wicked at London's Apollo Victoria.
His parents said he was asked to watch the show from behind a glass partition.
They are being supported by the National Autistic Society Scotland. The Ambassador Theatre Group, which owns the Apollo Victoria, is investigating.
Gregor's father, Glyn Morris, said: "He wasn't making any more noise than any other child would make, certainly nothing out of context or disruptive.
"There was no real compassion or understanding. He was laughing, but he was laughing when other people were."
Mr Morris has started a Facebook page called Wicked Discrimination which already has more than 1,300 followers.
Family friend Nicola McCart has written to the London Mayor Boris Johnston and local Moray MP Angus Robertson about the case.
A spokesman for the Ambassador Theatre Group said: "We take our customers' welfare very seriously and are currently looking into what happened.
"Until that process has been completed it would be inappropriate to make any further comment."