Work on Aberdeen aquatics centre under way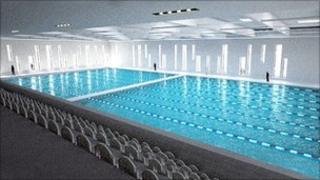 Work on a multi-million-pound Aberdeen aquatics centre has got under way.
The joint venture, between the University of Aberdeen, Aberdeen City Council and sportscotland, will include a 50m pool.
The centre - which is set to open in 2014 - is the second phase of the major Aberdeen Sports Village development.
David Beattie, chief executive of Aberdeen Sports Village, said: "We are delighted to announce the commencement of work."
The work is being carried out by Graham Construction after taking possession of the site of the former Linksfield Academy.