Aberdeen motorcycle offenders in police crackdown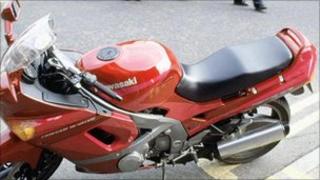 More than 50 people have been dealt with by police during a crackdown on motorcycle offences in Aberdeen.
Operation Trinity, which has been running for seven weeks, led to 55 people being reported to the Procurator Fiscal or the Children's Reporter.
All five motorbikes stolen during that time were traced and returned.
Twenty motorbikes were seized from their owners under anti-social behaviour legislation or because they were being driven without insurance.
One of these vehicles, which was being riden by a 28-year-old man who was banned from driving, was the subject of forfeiture by the courts.
Inspector Stuart Ord, of Grampian Police, said the "detection and disruption" phase of the operation had been extremely successful.
He added: "The results of this campaign so far are exactly what residents in our local communities have been asking for, and this should send a clear message to those intent on committing motorcycle offences that it will not be tolerated."