World War II mine detonated in the North Sea safely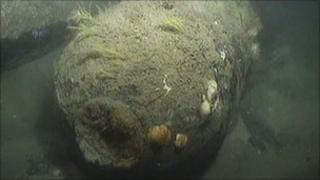 BP says a World War II mine found on the seabed near a major oil pipeline in the North Sea has been safely detonated.
The mine was removed from an area close to the Forties North Sea oil pipeline on Wednesday.
BP shut the Forties pipeline at the weekend, but production was restarted last night.
The oil company says the mine was detonated safely just before 13:00.
The operation was postponed because of fog and a potential threat to marine life.