Health chief David Cameron faces FSA misconduct probe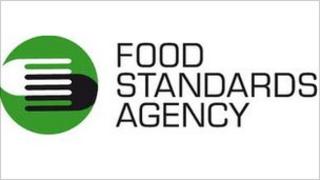 The chairman of NHS Grampian has been suspended from his roles with food standards organisations over an allegation of gross misconduct.
Dr David Cameron is no longer acting as board member for Scotland Food Standards Agency (FSA) or Scottish Food Advisory Committee (SFAC) chairman.
A FSA spokesman said the allegation was "subject to an ongoing inquiry".
He has also "temporarily absented" himself from the role of chairman of NHS Grampian, with immediate effect.
An NHS spokesman said the board would appointing a vice chairman to perform the duties of chairman while he was absent.
Own company
Aberdeen-based Dr Cameron, who has a biochemistry PhD from the University of Aberdeen, was a lecturer at Robert Gordon Institute of Technology, now Robert Gordon University, for 17 years and set up his own company offering food hygiene, food safety courses and consultancy in 1990.
He was also president of the Royal Environmental Health Institute of Scotland (REHIS) in 1993 and 2004.
A spokeswoman for NHS Grampian said the health board did not want to comment and that it was a matter for the FSA.
The FSA spokesman said: "The FSA can confirm that Dr David Cameron, a member of its board and chair of the SFAC, has been suspended from both posts because of an allegation of gross misconduct.
"The allegation is subject to an ongoing inquiry and until that is complete, the FSA will not make any further comment."
The FSA was launched in Scotland in April 2000, and is said to be committed to "improving food safety and standards in Scotland".
The SFAC advises the FSA on food safety and standards.