Indictment served on Nat Fraser for Arlene retrial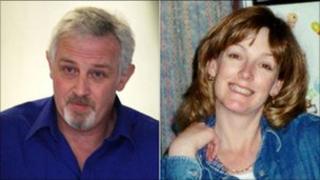 An indictment has been served on Nat Fraser citing him to appear at a preliminary hearing for a retrial over the murder of his wife.
Mr Fraser was jailed in 2003 for murder after his wife Arlene went missing in Elgin, Moray, five years earlier. Her body was never found.
The conviction was quashed earlier this year and a retrial ordered.
The Crown Office said the hearing would be at the High Court in Glasgow on 3 October.
In May, the UK Supreme Court remitted the case to the Court of Criminal Appeal in Edinburgh to decide on a retrial and to quash the conviction.
Judges at the Appeal Court in Edinburgh granted the application for a retrial in June.