Duff House in Aberdeenshire staff consultation ending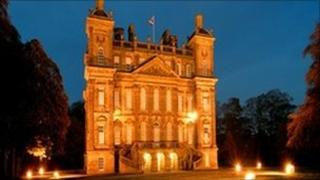 A staff consultation is set to close on proposals for one of Aberdeenshire's most famous tourist attractions.
The gallery, museum and arts centre at Duff House in Banff currently runs all year round but is losing money.
It could shut its doors over the winter as part of plans by the local authority and instead offer "enhanced services" in summer.
Aberdeenshire Council said the move could save £88,000 a year. The staff consultation was launched last month.
Duff House is run by the council, Historic Scotland and the National Galleries of Scotland.