Braemar preparing for Saturday's annual Royal Gathering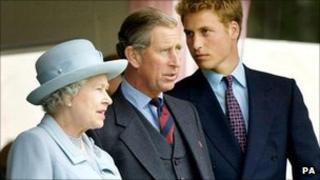 Up to 20,000 visitors are expected to attend the famous Braemar Gathering alongside members of the Royal Family on Saturday.
The Queen and Prince Philip are due to attend the annual Highland dancing and sports event.
Spectators will be waiting to see if Prince William and his wife Catherine, or Prime Minister David Cameron, are also there.
Gathering secretary Willie Meston predicted it would be a great success.
The event is traditionally held on the first Saturday of September.
It opens at 09:30 BST.