Aberdeen man tells of five Libya deaths in Gaddafi hunt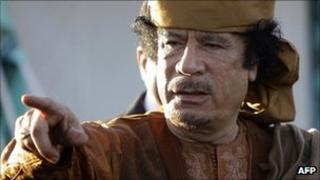 A Libyan living in Aberdeen has called for answers amid claims five relatives were killed in an attack during the hunt for ex-leader Col Muammar Gaddafi.
Mohi Alghazali said an aunt, uncle and three of their children died at Bani Walid.
A Nato spokesman told BBC Scotland they were in contact with Mr Alghazali.
He said they were "taking his concerns very seriously" and the Bani Walid situation was "extremely complex and dynamic".
The spokesman added: "Hopefully there will be clarity over the coming days.
"These are the last remaining places where Gaddafi is strong."
The deaths were said to have happened earlier in the week.