New DC Thomson newspapers MD unveiled as Ellis Watson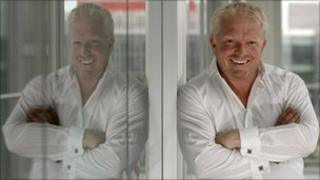 The new managing director for newspapers at DC Thomson - publishers of the Press and Journal - has been named as Ellis Watson.
Mr Watson will replace Alan Scott, who announced last week he would step down in December after 27 years.
He will oversee other titles including the Aberdeen Evening Express and the Sunday Post.
Mr Watson said: "I'm delighted to be running these fantastic titles and working with such talented people."
Mr Watson previously worked closely with Rupert Murdoch on marketing the Sun and the News of the World, and in the News International digital publishing.
He was a senior executive at the Mirror Group, and at John Menzies.
Working in the television sector, he was chief executive of Syco Entertainment - a joint venture between Simon Cowell and Sony, starting in March last year.
He was previously managing director at Celador, the independent programme maker that made and franchised 'Who Wants To Be a Millionaire?' around the world.