Wife of Scottish oil worker kidnapped in Philippines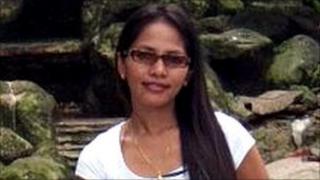 An intensive search involving the police and army has been launched in the Philippines after the wife of a Scottish oil worker was kidnapped.
Luisita Galvez Morrison, 34, was snatched from a beauty salon on the island on Mindanao on Sunday.
Her husband, Raymond, is believed to be from Keith, Moray.
His family said they had been instructed not to comment on the case. It is not yet known if a ransom demand has been made.