Drink and drug drivers condemned across Grampian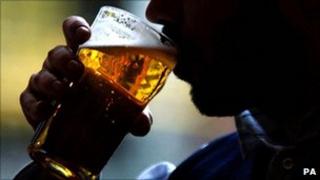 Police have hit out after 18 motorists were caught driving under the influence of alcohol or drugs in Grampian.
Nine people were caught in Aberdeenshire, seven in Aberdeen and two in Moray over the weekend.
Grampian Police said 10 of the 18 were aged between 17 and 25, and two of the motorists had taken drugs.
Road safety manager Leslie Harrold said: "It is extremely disappointing that people continue to ignore the very real dangers of drinking and driving."
He said: "These people not only risked their own lives but also the lives of others by driving while under the influence of drink or drugs.
"They will now face a ban of 12 months or more from driving and a fine.
"That will be 12 months without being able to take the car to work, the shops or on holiday, simply because they chose to risk their driving licence by driving after drinking alcohol or taking drugs."