Oil and gas 'needs other sectors' for recruitment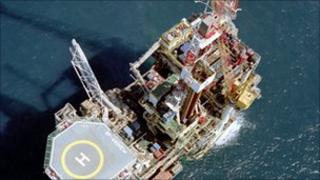 Oil and gas companies should look to other sectors to fill a shortfall in skilled workers in the industry, it has been claimed.
Recruitment specialist Hays has said sectors such as construction and defence should be targeted.
It said there was a shortage of skilled people to fill an increasing number of new jobs in Scotland's energy industry.
The report claimed this was due to better-paid opportunities overseas and a lack of new engineering graduates.
Graeme Fyfe, director of the oil and gas division in Scotland for Hays, said: "There is currently a serious shortage of people with the rights skills and experience to fill the posts that are being generated.
"There needs to be a balance between encouraging more people into science and engineering and employers being much more strategic in their forward planning.
"Not only is there a shortage of new talent but a 'brain drain' is causing many of our skilled engineers to relocate overseas at a critical time when we need the right people in place to grow the industry."