Meeting over Hazlehead Park waste plant bid in Aberdeen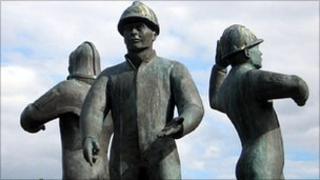 A public meeting has been held over controversial plans for a waste recycling plant next to one of Aberdeen's most popular parks.
Waste firm SITA has applied for planning permission for the recycling centre on the former Grove Nursery site beside Hazlehead Park.
The meeting at Hazlehead Academy was in response to concerns the plant could create traffic, noise and smells.
There are also fears it would affect the nearby Piper Alpha memorial.
Hazlehead Park is home to a memorial statue and garden.
A total of 167 men died in the Piper Alpha North Sea platform disaster on 6 July, 1988. There were 61 survivors.
A city council spokesperson said a recycling centre was badly needed in the west of the city, and the Grove Nursery site was agreed to be the most suitable by the housing and environment committee last year.