Aberdeen project gets £450,000 from Big Lottery Fund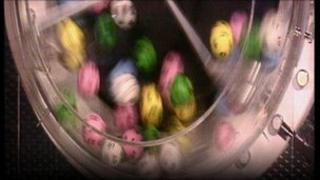 An Aberdeen project to help offenders find work has won more than £450,000 from the Big Lottery Fund.
The Aberdeen Forward project aims to stop a "revolving door" back into prison.
The partnership between Aberdeen Prison and Robert Gordon University works with offenders six months before their release.
They will be provided with training and work placements in jobs such as labouring and landscaping.
Lynn Smith, chief executive of Aberdeen Forward, said: "We are delighted with the news of this grant.
"This will allow us to work with a traditionally disengaged group, bringing them into employment in a supportive and welcoming environment.
"The funding will see Aberdeen Forward develop the gardening element of our business and combine our environmental and social aims through the employment and support of ex-offenders."
'Great incentive'
Billy Mathieson, 38, who spent time in prison for robbery and drugs offences, said: "When I came out of prison the first time I didn't have a reason to change so in just over a year I was back in.
"The second time was different though. This time I had that support once I left the prison gates. That's one of the great things about this project; someone will meet you when you get out and take you straight to the project.
"This can make all the difference especially for those who may otherwise go back to all that they knew before. Knowing that there is a work placement available is a great incentive."